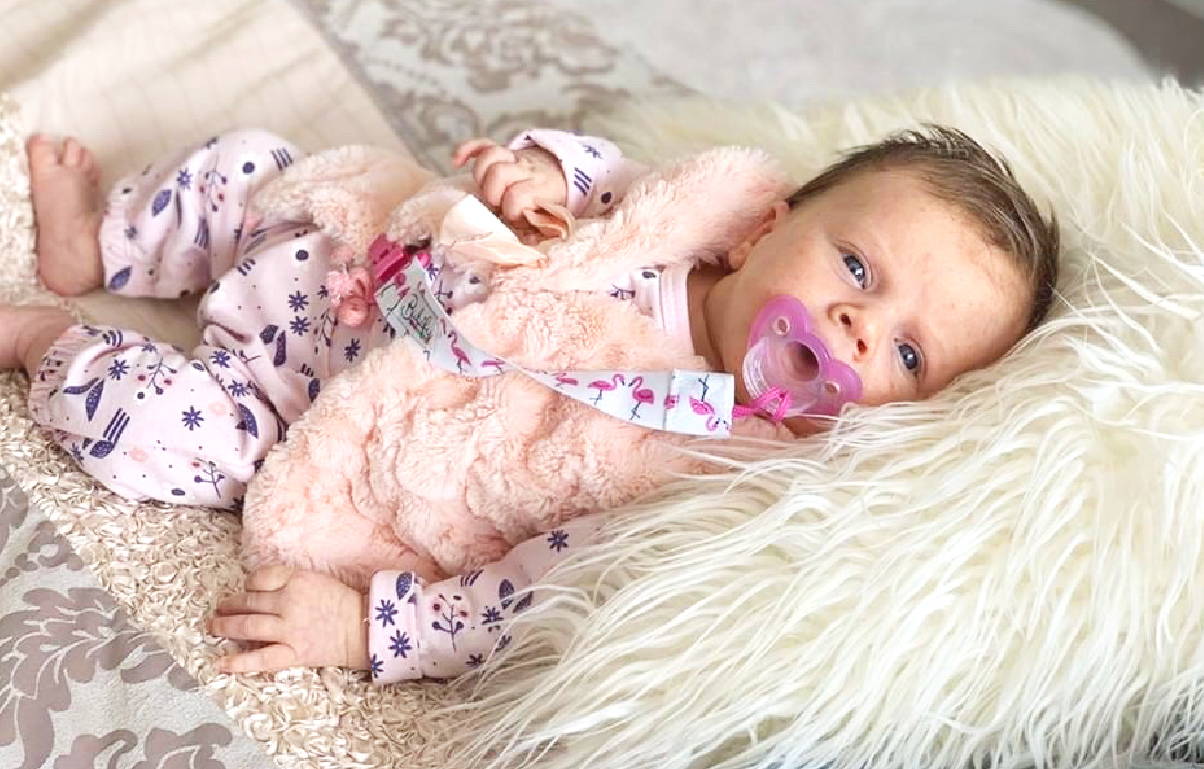 A newborn dummy can be a lifesaver for a parent to keep your baby calm, soothed and happy! There are so many benefits to giving your baby a dummy.
The Jollypop range of dummies is made from 100% silicone and curved to the natural shape of your baby's face. They are easy to hold, soft and flexible. Jollypop is the preferred dummy for babies in hospitals around Australia… and they are also loved by Australian mums.
Here are some useful accessories that will seriously simplify your life. No more dropped or lost dummies and you will always have a clean one on hand!
Dummy Clips
A dummy clip attaches to your baby's dummy on one end with a universal loop (so any dummy can be used and the dummy can be easily removed), while the other end has a clip that you can attach to your baby's clothes. If your baby spits the dummy, literally, the dummy won't drop to the floor as it is attached to their clothing. Genius!
Our dummy clips come in a range of modern and fun colours and designs. Remember to never use a dummy clip while your baby is sleeping, and only while they are being supervised!
Dummy Case
Stop scrounging around in the bottom of your handbag for a dummy and hoping it is clean… get a Bubify Pacifier Case. Our cases come with a free Jollypop dummy included and can hold up to two dummies. When you are getting ready to go out, pop your clean dummies in the case and you will always have one handy when you need it.
The Bubify cases have a compact handle so you can easily hang them from your pram. They are also BPA free and easy to clean.
Pacifier Holder
If you want to give your baby a comforter as well as a dummy, the RazBuddy Pacifier Holders are the ideal 2-in-1 solution. They come in a range of super cute, soft and cuddly animal designs that your little one will fall in love with! They can happily suck on their dummy and cuddle their RazBuddy at the same time. BooginHead Pacipals are another good option, they feature crackle ears, soft fabrics for soothing, beanbag filled for cuddling.
Even better, a Jollypop newborn dummy is included. The dummy is removable (so you don't have to throw out the toy when it's time to change the dummy) and the comforter, made from super soft plush, is completely washable.
Pacifier Wipes
Things happen when you are out and about. Even if you are using a dummy clip to secure your baby's dummy, they can still get dirty. If you've been through all the clean dummies in your Bubify Pacifier Case, it's time to bring out the big guns… the Nuby Pacifier Wipes.
The wipes are all-natural, alcohol-free, non-toxic and BPA free. When you wipe them over the dummy, they clean the surface. The formula in the wipes is safe if ingested so they are perfect for dummies but you can also use them for teethers, bottles, cups and toys. They really are an essential addition to your nappy bag!
So off you go, out and about with baby, dummy in hand - or mouth - and enjoy your adventures. With a few simple accessories, you are ready to tackle any dummy challenge!