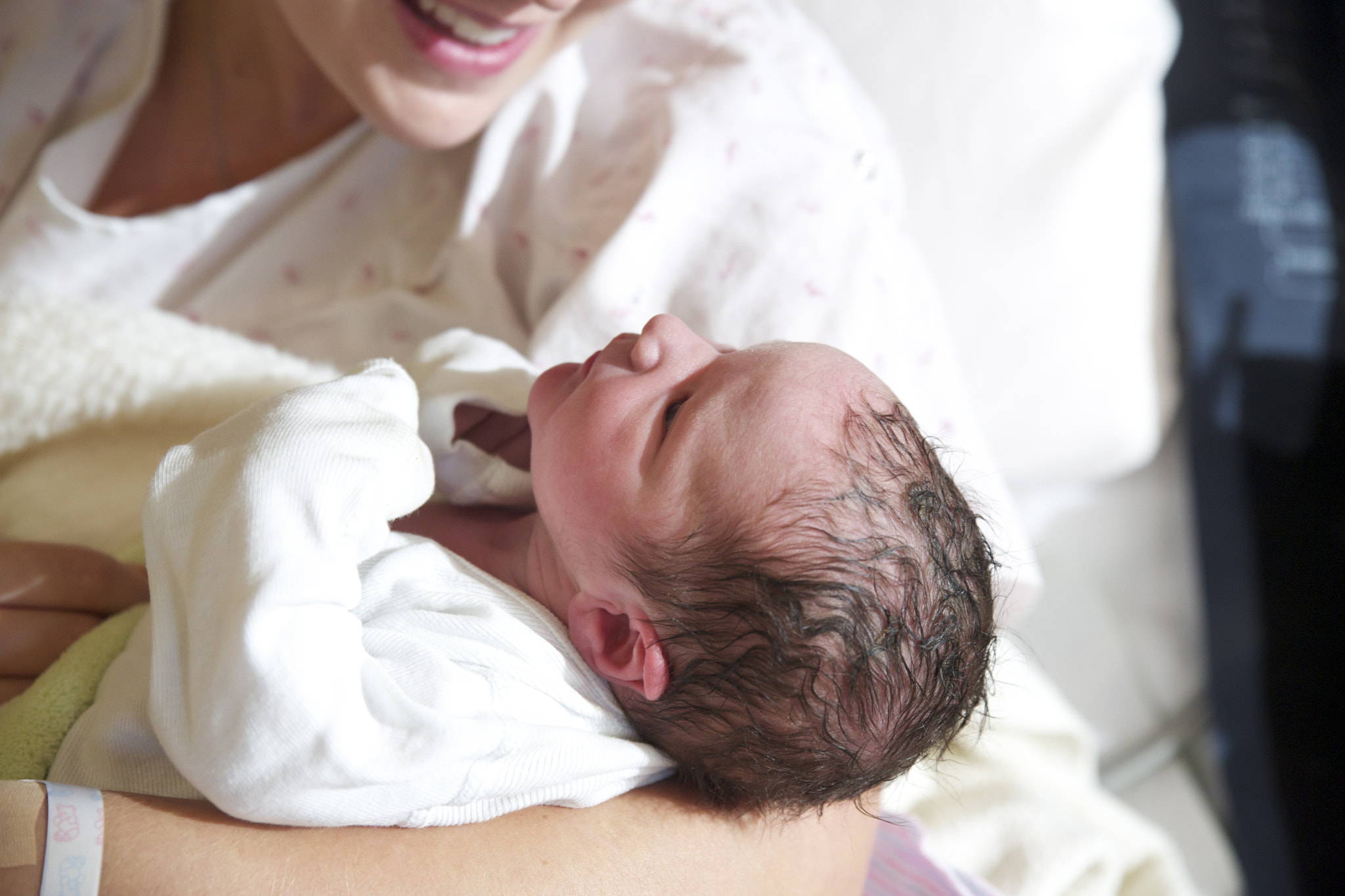 ---
---
If you have a new baby on the way, it might be time to think about packing your hospital bag!
Having your bag packed and ready to go will help you feel more relaxed before the birth of your baby. It's also one less thing to worry about, given that your mind will be busy and excited about so much more at this time.
But what do you need to pack in a hospital bag for baby? We have you covered! Our hospital bag baby checklist has all the essentials that your baby might need when they make their first appearance.
If you're going to a hospital or birth centre, this list includes the baby items needed for your first few days.
It's also worth checking with the hospital to find out what they provide as this will vary. And as much as it's important to take a bag with everything you might need, your arms will soon be full of your new baby and you won't want to be lugging around unnecessary items.
If you're a new parent-to-be, you can use our hospital bag baby list as a guide for what you should take with you:
Hospital bag - what to pack for baby
Clothing
As you might not know in advance how long your hospital stay will be, take a few outfits, onesies, vests and hats to keep your new bundle of joy warm and snug. Socks or booties will keep their feet warm if your onesies are not footed.
Sleepwear
Sleepsuit onesies will keep your little one warm and cosy throughout the day and night. Soft cotton is breathable and look for zippers or poppers with easy access for nappy changes. This will make change time easier on baby and you!
Skin Care
Your new baby's skin is delicate and best to be cleaned gently with water. You might also like to consider natural and gentle skin care products made especially for baby's skin. Perfect for your baby's first bath, that might take place at the hospital!
Blankets
Hospitals can vary in temperature and babies love to be as snug as they were in the womb, so take along a few blankets and muslins. Muslins can also double up as nursing covers and burp clothes too – as well as many other alternative uses!
Swaddles
Swaddles and wraps keep your baby snug while they sleep, mimicking the comfort of their mother's womb.
They're easy to use and you can look for options in soft and breathable cotton.
Nappies
Your new baby will need quite a few nappies and you have the choice of disposable or reusable ones. In fact, they can go through double figures of nappies in one day, so these really are hospital bag essentials for baby.
Dummies
Our range of newborn dummies are comfortable and light weight with a natural nipple shape that babies love. They're comfortably curved to fit baby's face, fully flexible with no hard inner guard and made from 100% medical grade silicone.
They're also the preferred dummy for 0-3 month olds and used in hospitals around Australia.
Your baby's first dummy can also be their first best friend if you pair them with our RazBuddy Pacifier Holders! Elfy Elephant has soft ears to snuggle up to and helps ensure the dummy isn't lost or dropped. This means, Elfy is never far away to help soothe your new baby.
Check out our full range of comforting newborn dummies.
Car Seat
If you're driving from the hospital, then a baby capsule or car seat is an essential. Ensure it's correctly fitted and the right size for a newborn baby.
Their first toy
Even newborn babies love to snuggle against soft toys and Lulla Dolls are the go-to dolls for many new parents. These beautiful dolls imitate the closeness of a baby's caregiver with real-life sounds of breathing and heart beats! This helps to comfort your baby and improve their sleep, wellbeing and safety.
Lulla Dolls comes in three colours and have soft and durable fabric. They're machine washable and the perfect sleeping companion for preemies, babies and toddlers.
For You!
Now you're sorted for baby, it's time to ensure you have the essentials that you will need for yourself. Consider taking a travel sized shampoo, conditioner and body wash, toothbrush and paste and changes of clothing.
Lip balm is a labouring mum's best friend too – or, lanolin cream can double up as a lip balm as well as it's amazing benefits as a nipple balm for breastfeeding mums.
Maternity bras, supportive underwear and maternity pads are also must-haves for your own bag.
We recommend packing these hospital bag newborn essentials a few weeks before your due date and keep the bag in a place you can easily find and grab it.
We wish you the best of luck!